Compare 2018 Jeep Cherokee vs Compass
Specs at a Glance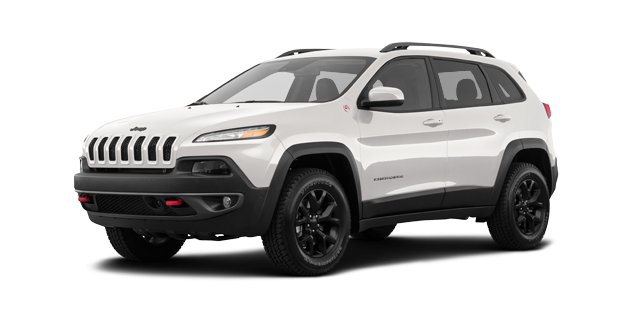 2018 Jeep Cherokee
MPG (City/Highway)
21/28 *
Transmission
9-speed automatic
---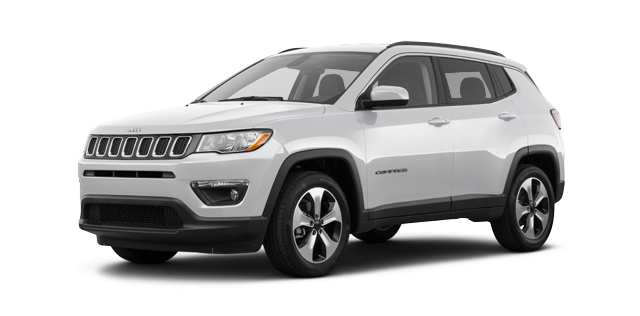 2018 Jeep Compass
MPG (City/Highway)
23/32 *
Transmission
6-speed manual
2018 Jeep Cherokee vs 2018 Jeep Compass
Serving

Nashville

,

Franklin

, and

Mt Juliet, TN
The 2018 Jeep Cherokee and the 2018 Jeep Compass are not only similar vehicles in the category of some of the most admired American SUV vehicles, but they are almost identical on many levels and categories. One might not even notice that they are not the same vehicle at first glance. Both the Cherokee and the Compass are now packed with a variety of amazing upgrades that they have both received over the years of successive editions and trims. After our detailed and careful comparison, you should be able to decide which one you would like to drive. Moving forward we will look at how each SUV measures up in the categories of performance, appearance, and safety.
Performance
The 2018 Jeep Cherokee and the 2018 Jeep Compass both feature powerful 2.4 L 4-cylinder motors, but the Compass features lightly superior torque measured at 175 SAE Net Torque @ 3900 RPM, while the Cherokee comes very close with 171 SAE Net Torque @ 4600 RPM. In comparison, the Cherokee features slightly better total horsepower measured at 184 hp @ 6400 rpm, which slightly more powerful than the Compass's top horsepower measured at 180 hp @ 6400 rpm. It is fair to conclude that both SUVs feature powerful motors that feature similar torque and horsepower. When it comes to comparing the cargo capacities, the Compass features a slightly greater interior cargo capacity of 59.8 cubic feet which is slightly bigger than the Cherokee's interior cargo capacity 58.9 cubic feet. Although the Cherokee does not match the Compass' interior cargo capacity, it does have the advantage of having twice the maximum trailer weight of the Compass – the Cherokee can pull 2000 lbs., while the Compass can only pull 1000 lbs. In terms of fuel economy, the Compass takes the lead at 25 mpg of combined fuel economy over the 23 mpg of combined fuel economy of the Cherokee. Still, the Cherokee features a greater range due to its 15.8-gallon fuel tank compared to the Compass' 13.5-gallon tank.
Appearance
Tires and wheels are responsible for a number of things on any kind of vehicle. Taking a close look at the Cherokee's tire size of 225/60R18, which puts it at a higher stance when compared to the Compass' tire size of 225/55R18. This difference in tire size puts the Cherokee a bit higher off the ground and gives it 1.4 inches of greater height than the Compass. Both SUVs feature similar grills and headlights, but the Compass features a more robust and flatter front than the Cherokee, which features a lower hood and more accented and thinner looking headlights. When it comes down to it, both SUVs are simply beautiful and you will just have to decide which one you think matches your style.
Safety
Both of these Jeep SUVs have frontal and side-impact airbags for both the driver and front passenger as well as side-curtain airbags for both 1st and second rows. However, the Cherokee features knee protection airbags for both passenger and driver, while the Compass only offers this for the driver. Additionally, both SUVs feature occupant sensors, traction control, height-adjustable safety belts with pre-tensioners. In considering outdoor visibility monitoring both vehicles feature standard parking assist, optional lane-departure warning, and standard blind-spot monitoring systems as well as low tire-pressure warning. Although both vehicles feature almost the same safety features, the Compass was awarded the Top Safety Pick for IIHS Crash Test Ratings, which would also suggest that the Cherokee is not far behind with this evaluation.
Now that you know a bit more about these two Jeep SUVs, Visit our Jeep Dealership and take either the Cherokee or the Compass for a ride to see for yourself how they both feature powerful motors and how they are great SUVs to drive. Simply come see us, and you will very likely drive out of here with the SUV that is just right for you!
---
* Actual mileage may vary.